Find your NH Vacation Ideas
Learn about visiting New Hampshire
New Hampshire is a treasure trove of natural wonders, and the Chesterfield Gorge Natural Area, located in Chesterfield, is [...]
Helmet use at ski resorts is an interesting topic that, at one point in U.S. history, caused some controversy. Today, however, most skiers and riders wear a helmet on the mountain. But are helmets required at ski resorts in New Hampshire and other state ski resorts? Or are people just becoming more cautious? The answer may surprise you.
Ski Helmet Safety Data
Accidents and Injuries
Severe skiing and riding injuries are more likely to happen to males, children, and teens under the age of 17.
Collisions with objects – specifically trees – were the primary cause of ski and snowboard fatalities during the 2021/2022 season.
There were 54 catastrophic injuries to skiers and riders in the 2021/2022 season. During the same period, there were 57 skier and rider fatalities.
Head injuries make up 20% of the 600,000 ski and snowboarding-related injuries in North America annually.
Helmet Use
The number of skiers and riders who use a helmet increased from 25% in the winter of 2002 to 90% in 2021.
Almost 100% of children 9 and under wear a ski helmet.
Male skiers and riders between the ages of 18-34 are least likely to use a helmet.
Helmet Effectiveness
Ski helmets are highly effective at preventing skull fractures and concussions. They also reduce the risk of deep cuts to nearly zero.
Helmets were also found to be effective at preventing cervical spine injuries.
Helmets are not full-proof protection against injury. Instead, they are most effective when used at the same time as other ski safety precautions.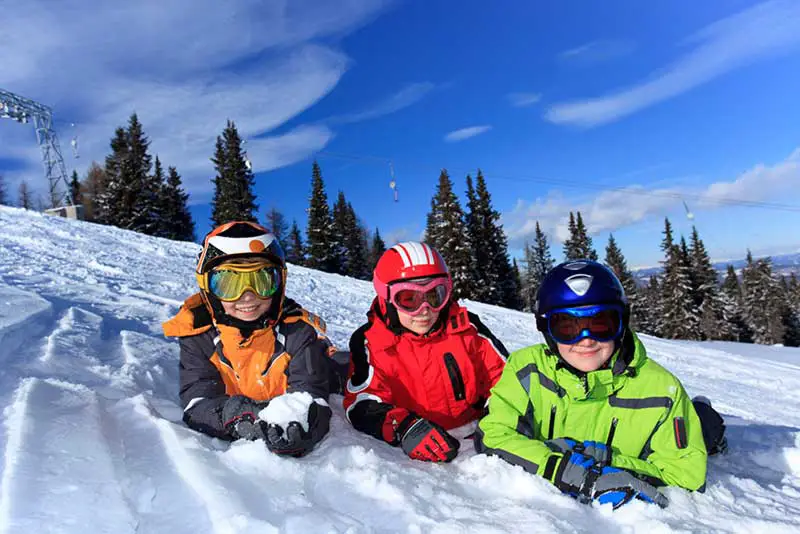 Should I Wear a Helmet While Skiing?
The average skier will cruise at an average rate of anywhere from 10mph up to 30mph. Some professionals can even reach speeds of up to 150mph! Throw in steel-edged skis, hard or icy conditions, and surrounding forests, and you'll start wondering why you would ever choose not to wear a helmet while skiing.
Wearing a ski helmet is 100% recommended if you are skiing. Whether you're a professional or a complete beginner, you should always wear a ski helmet on the hill. While they aren't entirely concussion-proof, a helmet will help to protect you against serious head trauma. You never know when a hard fall will happen, so always wearing a helmet is the best way to stay safe on the mountain.
Why Do Some Skiers Choose Not to Wear a Helmet?
Even though more people have been wearing ski helmets in recent years, plenty of people still choose to forego this protective equipment. The main reasons people choose not to wear a helmet are that they think they don't need one or don't like the way a helmet looks. Of course, if you care about your safety (and the safety of your children), these excuses won't be good enough reasons not to wear a helmet.
Are Helmets Required at Ski Resorts?
North America
Surprisingly, no ski resort in North America requires skiers or snowboarders to wear a helmet. Some mountains do require staff to wear helmets, though. Most notably, Vail and Intrawest – two major ski corporations – required all staff at their mountains to wear helmets after a tragic employee death.
Helmet requirements are different for children at some resorts, though. For example, a few states, including New York, New Jersey, and California, have laws that require children under a certain age to wear ski helmets. Furthermore, many resorts require children participating in their ski school program or using the terrain park to wear helmets.
Around the World
Across the world, only a few countries have laws surrounding the use of helmets at ski resorts. Italy, Croatia, Slovenia, Poland, and parts of Austria require skiers to wear helmets, with specific laws based on age. In the Canadian province of Nova Scotia, everyone is required to wear a ski helmet. Still, like the United States, ski helmets are not required in many countries where skiing is popular, like Japan, New Zealand, and Switzerland.
How to Buy and Use a Ski Helmet
When you buy a ski helmet, you need to ensure you're getting one that properly fits. Once you have it, you also need to maintain it and know when it's time for a replacement.
Buying a Ski Helmet
Whether you're buying a ski helmet for yourself or your child, the person who will be using the helmet should always be there to try it on and ensure a good fit. Children and adults usually have different helmets to choose from. You'll need to measure your head's circumference to determine the correct helmet size.
A ski helmet should fit snugly, leaving no space between the skier's head and the foam padding of the helmet. You can use a chin strap to adjust the fit of the helmet. You should also try the helmet on with goggles to make sure the skier can easily see forward and to the sides with the helmet on.
Taking Care of Your Ski Helmet
Once you buy your helmet, taking care of it will give it a longer life and keep you safer on the mountain. You should frequently check your helmet for damage – every time before and after you ski. You should also store your helmet in a location with a stable temperature (don't leave it in your car). Finally, protect your ski helmet. Don't let it bump into objects frequently, and avoid leaning or sitting on it.
When to Replace Your Ski Helmet
Unfortunately, ski helmets don't last forever. The easiest way to tell if you need to replace your helmet is by checking the manufacturer's guidelines. If your helmet is damaged or has been involved in a serious collision, you need to replace it.
Ski Resorts in New Hampshire that Require Helmets
No ski resorts in New Hampshire require skiers to wear helmets while on the hill. However, most mountains recommend that all skiers wear a helmet whether they're skiing, snowboarding, taking a lesson, or using a terraing park.
Loon Mountain
Loon Mountain, located in Grafton County, was part of the number of ski resorts owned by Vail Resorts that began requiring its staff to begin wearing helmets when using skis or snowboards. This decision came after an employee working at one of Vail's resorts tragically died on the hill while not wearing a helmet.
Loon is the only mountain in New Hampshire to have rules around the use of helmets while skiing or riding.
Summary
You should always wear a helmet while skiing or riding, even if it isn't required by any mountains in New Hampshire or in North America (yet).
Plan Your New Hampshire Ski Trip
Safety is an important consideration if you're planning a ski trip this winter. At New Hampshire Vacation Ideas, we aim to help groups and families have the safest and most enjoyable New Hampshire vacation they can – in any season!
New Hampshire offers world-class skiing in some of the finest ski areas in the East. There are excellent ski resorts with various family-friendly trails, lodges, and overnight accommodations. You can't pick a better place for your next ski vacation! Check out our website now to keep planning your perfect New England ski vacation.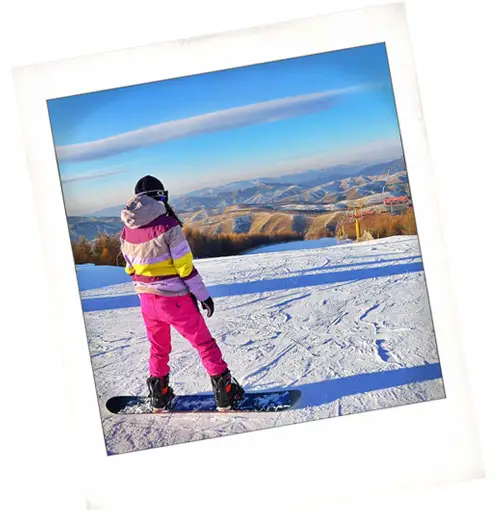 The best of New Hampshire in one place: skiing, snowboarding, hot chocolate.
If you've ever skied in New Hampshire, you know how wonderful it is. If you haven't…well, let's
just
say that it's one of the best places on earth to ski. And New Hampshire offers world-class skiing on some of the finest ski areas in the East. There are great ski resorts with various
family-friendly
trails, lodges, and overnight accommodations. You can't pick a better place for your next ski vacation!
Article Quick Links:  Monadnock Trails | Jaffrey Lakes | Campgrounds The allure of camping lies [...]