NH Campgrounds & Vacation Rentals
NH Campgrounds & Vacation Rentals
Camping in New Hampshire has never been so much fun! In NH Vacation Ideas, you'll find everything from state park campgrounds, secluded getaways, to a wide array of options to rent cabins or cottages. Maybe a vacation rental on the lake is what you have in mind. Whether you're visiting alone, bringing the kids, or looking for a romantic getaway with your significant other, there is a variety of vacation options for everyone in New Hampshire.
Find your NH Vacation Ideas
Learn about visiting New Hampshire
Skiing with the family is a favorite past-time for many. There's nothing quite like loading [...]
Our Top Campgrounds and Rentals
Explore even more campgrounds & rentals
A Road Trip to New Hampshire
New Hampshire is calling your name! Whether you're looking for outdoor activities, beautiful views, or
just
to get away. What's great about New Hampshire? It's one of the most beautiful places on earth! Can you believe it's
just
a couple of hours drive away from Boston, New York, Hartford, and Montreal?
No matter what family fun you're looking for. We've got you covered. Find inspiration today for your next New Hampshire family vacation.
A few hours drive for a LOT of family fun.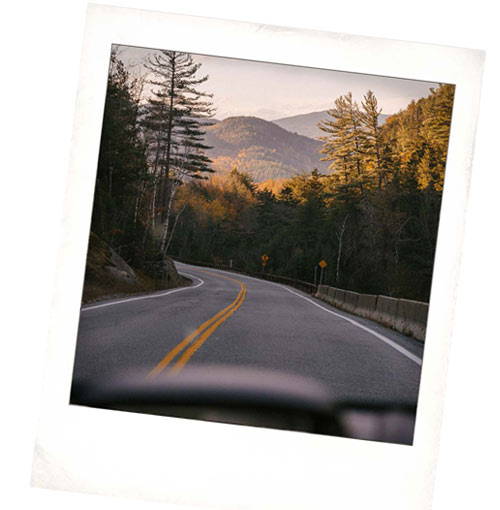 When you're looking for a place to camp near the White Mountains, Rumney is a great choice. Set [...]