Find your NH Vacation Ideas
Learn about visiting New Hampshire
If you're looking for a fun way to get out with your family during the [...]
Helmet or no helmet? That is the question. This long-debated topic ultimately leans on preference, but I invite you to hang out for a bit as we dive into some pros and cons of each option. Comfort, safety, and warmth are all factors that we'll discuss. In addition, we'll look at some different aspects of choosing the proper helmet that provides both comfort and warmth, in addition to safety
The Big Debate: Do I Wear a Hat Under My Ski Helmet?
Interestingly enough, when soliciting the opinions of your tried and true "ski bums," the social media polls came out almost exactly half and half, with the preference of not wearing a hat-tipping the majority vote just a bit. Who would have thought that opinions regarding wearing a hat under a ski helmet would be so strong? The most common factors for those who prefer a hat under their ski helmet were style, comfort, and warmth. From a more surface-level perspective, these desires paired with a hat seem to make the most sense. Let's take a deeper dive to understand the details of this debate from a broader perspective.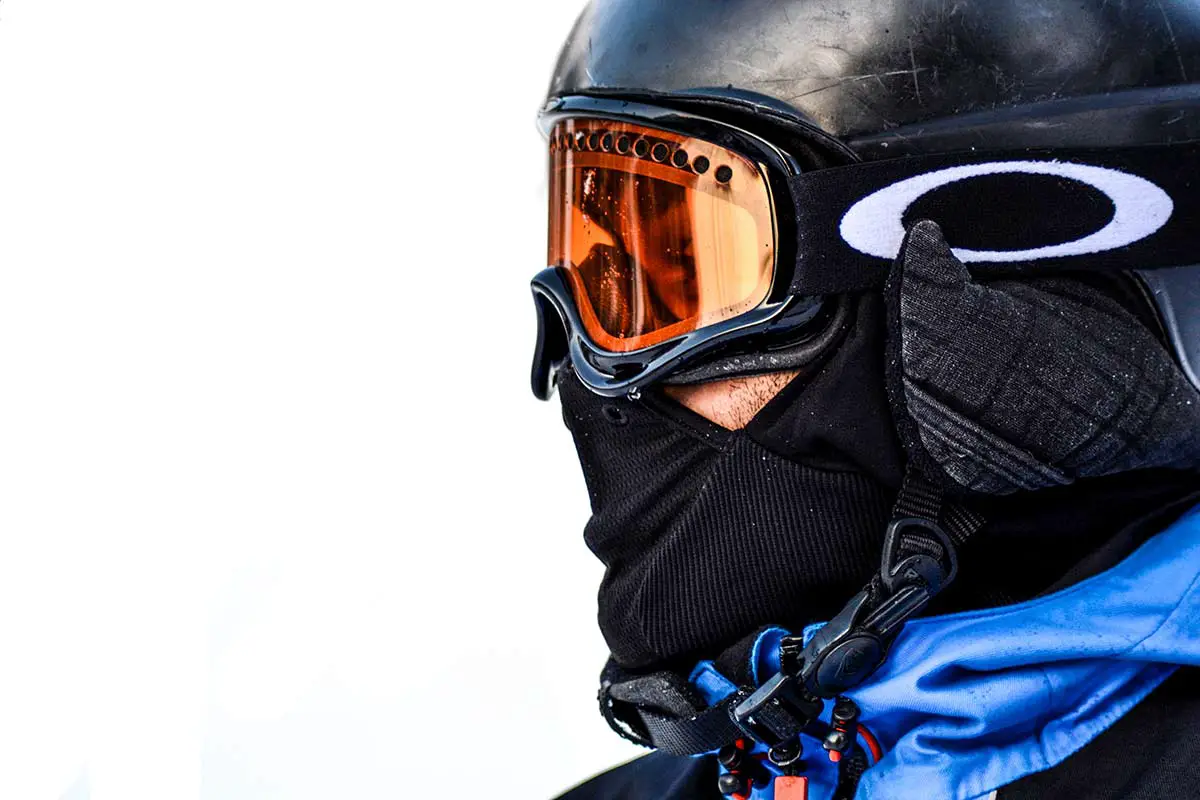 The purpose of a helmet is to protect your head and keep you safe while you're having fun on the slopes. With safety being the priority when considering helmets, it should also be considered when deciding whether or not to wear a hat under your ski helmet. For a helmet to do its job, your helmet must fit correctly. Therefore, the concern around wearing a hat under your ski helmet is also one of safety and proper fit. When choosing to wear a hat under your ski helmet, the helmet generally slides around the head more easily. A mobile helmet may mean that your forehead is more exposed, thus less protected. It also may mean that the amount of space between your head and the actual inner protective layer of the helmet compromises the helmet's integrity. When introducing safety to the equation, no hat under your ski helmet is the way to go. If you absolutely must wear a hat under your helmet, consider a thinner one that impacts the fit and mobility of the helmet the least.
Alternatives for Style, Comfort, and Warmth
"How do I keep my head warm if I don't wear a hat under my ski helmet?" "What about my ears?" We hear you, we hear you! We know you may be upset that we just dropped the "bad" news, but we're here to help offer some alternatives to your concerns for warmth. Ultimately, ski helmets are designed to provide warmth. You can also purchase a helmet with removable ear muffs and liners when choosing your helmet. This is one way to keep your ears and head warm without wearing a hat under your ski helmet. Another option is looking at something a bit thinner, like a buff or a balaclava. Buffs and balaclavas (or ski masks) are lighter than hats and provide a tight fit. This tight fit under your ski helmet will not only offer the warmth and comfort that you're seeking but will also help your helmet fit better. Another safe and warm option would be a hood balaclava. These look just like the hood of a sweatshirt, and they go over your helmet on the outside. Because a hood balaclava doesn't go under your helmet, it ensures an accurate fit for your helmet. As you can see, a hat under your ski helmet is not the only option for staying warm.
For the fashionistas looking for something stylish, we encourage you to check out the endless helmet options on the market! A helmet without a hat can still be trendy, especially with various colors, designs, and available styles. Some may even say there's no better way to express yourself than slapping some souvenir stickers on your already colorful helmet!
Choosing the Perfect Helmet
We've talked about safety and warmth, with some style and preference thrown into the mix. So let's take a look at how to choose the perfect helmet to ensure warmth, comfort, safety, and style.
The key to safety is ensuring that you have a helmet that fits correctly. Most helmets are sized using centimeters, so grab your tape measure and let's size up!
Measure the circumference of the largest part of your head. Pro Tip: measure your head using a piece of string, and then measure the string. Choose your size helmet according to the measurement you get.
Put on the helmet to ensure a tight fit all around. Tighten the chin strap, and shake your head to see if the helmet moves or not. The ideal helmet only moves with your head, not separately from your head when shaken.
| | | | | |
| --- | --- | --- | --- | --- |
| | | | | |
| | | | | |
| | | | | |
| | Black, Blue, Purple or White | Arctic White, Crimson, Dark Earth, Frost, Glacier Blue, Graphite, Midnight Blue, Olive, Stealth, Stone Grey or Velvet | Matte Black, Matte Blue Ridge, Matte Forest, Matte Rose, Matte Superior Blue, Matte White, Matte Wonderland | Black, Blue, Dark Blue, Gray, Ivory White, Light Cyan, Light Gray, Light Green, Light Pink, Pink, Purple, Red, Tin Blue |
| | | | | |
| | | | | |
| | | | | |
Now that we've chosen the correct size helmet with safety in mind, let's take a look at all the bells and whistles in the world of helmets to understand your options.
Removable ear muffs and liners- as mentioned before, this is a great option when looking for warmth and an alternative to wearing a hat under your ski helmet.
Adjustable vents- for those who are generally warm or want a more versatile helmet to go with changing weather, a helmet with adjustable vents is a great option.
Boa– A boa is a size adjuster and can serve you well if you decide that you're wearing a hat under your ski helmet or purchasing for a fast-growing child.
Headphones- Many people try skiing with earbuds and find that the wire is a tangled hassle, and the buds easily fall out into the snow. If you've experienced this, or are someone who likes to listen to music while riding the slopes, a helmet with built-in headphones may be the option for you.
Multi-directional Impact Protection System (MIPS)- A helmet with MIPS is another way to stay safe. A MIPS-equipped helmet helps reduce the impact force, protecting against head injuries.
Ultimately, there are many options and opportunities to find the perfect helmet. Whether you decide to wear a hat under your ski helmet or not, prioritize safety, and then add all the bells and whistles from there!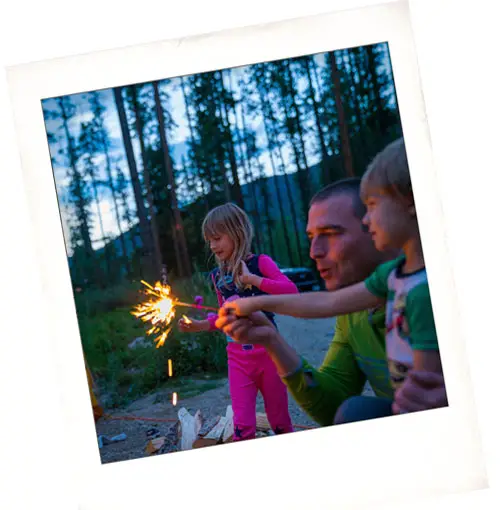 Let's Go Camping! Families Love Camping Trips In NH.
New Hampshire is a unique and beautiful state. There are many natural wonders and recreational opportunities. The family camper will enjoy the state's natural beauty. From hiking to fishing, skiing to bike trails, and much more. New Hampshire offers many opportunities for families to spend time together in nature.
A vacation to New Hampshire is a great way for families to get away from it all. There are fun activities for every member of the family.
Helmet use at ski resorts is an interesting topic that, at one point in U.S. history, caused some [...]