Find your NH Vacation Ideas
Learn about visiting New Hampshire
If you're looking for a fun way to get out with your family during the [...]
Hiking is on a spectrum: it can be a light stroll through the woods or a strenuous climb up a mountain. You can hike with a bottle of water and sneakers, or you might need a day pack fully equipped with survival gear and the best hiking boots on your feet. And there are all kinds of hikes in-between!
The beauty of hiking is that you get to choose your path, and who you want to journey it with. There is a myriad of trails to choose from in the White Mountains—many of which are family-friendly. You may just have the best time of your life on the trails in the whites.
Listed below are some of the best family friendly hikes in the White Mountains, NH. Hiking trails for both younger children and teenagers.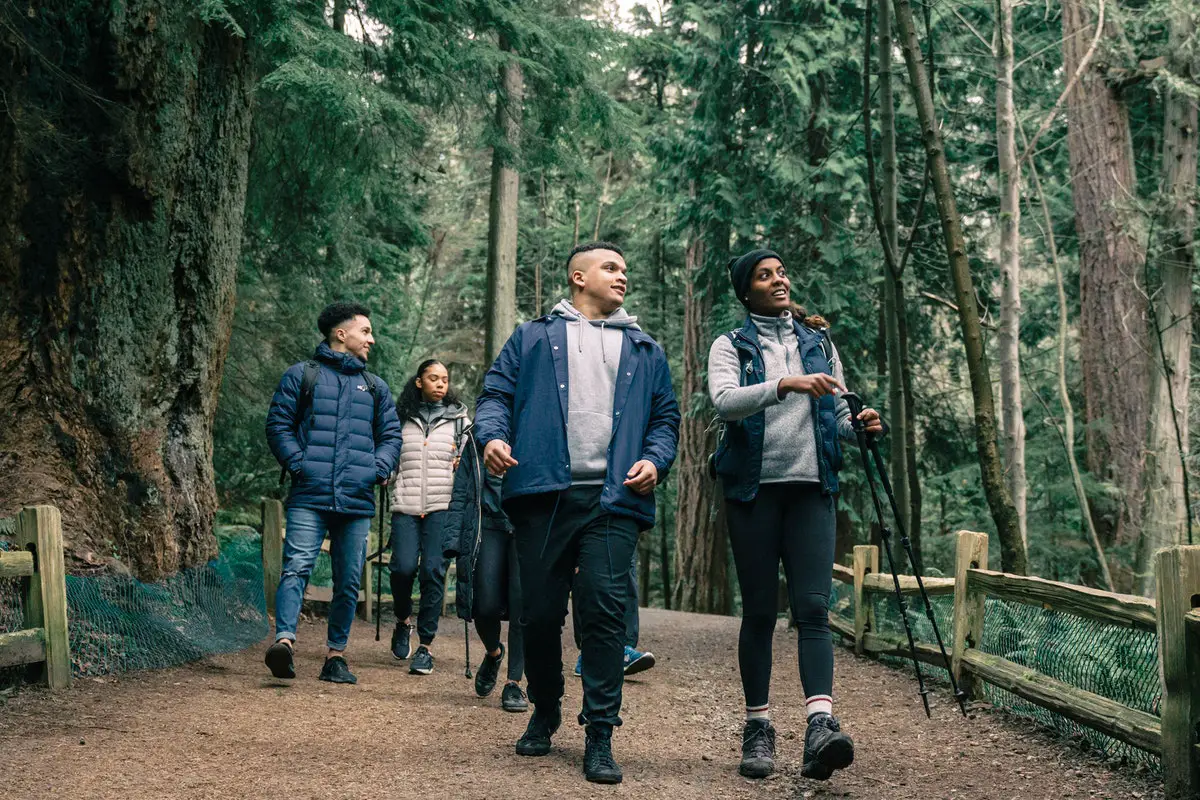 Family Friendly White Mountains Hiking Trails for Young Children (10 and under)
When choosing a trail, keep your young child in mind. Have they hiked before? Are they easily bored? These are questions that will lead you to the right path.
If you have a 4 or 5-year-old who has done a two-mile hike with you already and was ahead of you the whole time, enjoying every second—maybe a 3-mile hike is warranted. An 8-year-old who did a two-mile hike and asked are we there yet every 5 minutes might not do as well on a 3-mile hike.
In either case, children may get bored with walking. Prepare yourself with some fun trail games.
1. Lonesome Lake Trail
This well-marked trail (by both yellow-blazes and signs) is 3.2 miles, round trip. For parking, take the exit for Lafayette Campground (on the southbound side of the parkway) and stay to the left. There is a good incline, and the terrain is rocky. Hike around the lake as a bonus when you get to the top, which will add .8 miles to the trip but is relatively flat.
2. Boulder Loop Trail
This scenic trail is 3.1 miles. Park on Passaconaway Road near the trailhead, or if hiking between the months of November and May, park near the Kancamagus Highway. It requires a relatively modest effort, as described in White Mountain Guide. There are boulders (hence the name), streams, and outlook areas.
3. Sawyer Pond Trail
This relatively flat yet rocky (in parts) trail is 3.0 miles round trip. From Route 302, drive up Sawyer River Road (6 miles) and park on the right. Cross the bridge on the left to start the trail. It's quiet and has great views of the pond.
4. Mount Willard (Mt. Willard Trail)
This trail is 3.2 miles. Parking is available at AMC's Macomber Family Information Center. It has great views and impressive cliffs. There is an active railroad at the start of the trail. The trail is a steady incline and requires some rock hopping.
5. Around-The-Lake and Red Bench Trails
This light and easy hike is a short 1.8 miles. Parking is available at AMC's Macomber Family Information Center. It's a light yet fun and rewarding hike. You can shave more off if you skip the Red Bench trail which leads to a viewing point.
Family Friendly White Mountains Hiking Trails for Children and Teenagers
Older children and teens may want a challenge. Any of the hikes listed below can be on the difficult side depending on health and fitness. The trails listed below may be fitting for some children under 10. Remember, keep your child's personality, health, fitness, and experience level in mind regardless of their age.
6. Mount Pierce via Crawford Path
This trail is 6.2 miles. Park on Mount Clinton Road and start the trek on Crawford Connector trail. The trail begins with beautiful cascades near Gibbs Brook. The terrain can be rough, but there are awesome views. You can easily tack on more mileage if you want to hike over to Mount Eisenhower.
7. Sawyer Pond Trail (long trail)
This trail is approximately 9 miles out and back. Parking is near the trailhead off the Kancamagus Highway between Jigger Johnson and Passaconaway Campgrounds. It is relatively flat, but adventure awaits! The start of the trail involves wading through Swift River. You'll pass through a pine grove, and dense forest. There aren't many views until you get to the beautiful Sawyer Pond.
8. Mount Jackson via Webster-Jackson Trail
This trail is 5.6 miles. Depending on which direction you're coming from, parking will be either 0.1 miles before or after the AMC Highland Center. The trail starts across the street. It's a steady incline, but not too difficult for experienced hikers. The hike offers great views via Elephant Head and Bugle Cliffside trails. Hike for approximately 1.4 miles before the trail splits—take a left to get to the summit of Mount Jackson.
9. Franconia Ridge Loop Trail via Old Bridle Path and Falling Waters trails.
This challenging yet rewarding hike is just under 9 miles. Park at Lafayette Place (either side of route 93). There are some very steep areas; there is rough terrain, and you'll also walk along a ridge where you'll see the most incredible views in the White Mountains. Expect to be hiking all day. The Greenleaf Hut is along this loop—open in the summer months for water and snacks.
10. Mount Chocorua via Champney Falls Trail
This trail is just under 8 miles. Park off the Kancamagus Highway in the large parking area near the Champney Brook Trail sign. It's a moderate to difficult hike with flat and rocky areas. Some scrambling toward the summit is required. It has beautiful falls along the way and views at the top.
Staying safe in the White Mountains
Hiking is a fun way to experience the outdoors. Spending time with people you love, playing games, and breathing in the fresh air together makes for a wonderful day outside, but remember, you're entering the mountains, home to mother nature. It can be challenging if you're not prepared.
Here are a few things to keep in mind when hiking in White Mountain National Park.
Know the terrain
Trails can range from generally flat to hilly and rocky. Sometimes there will be rivers running along or through your path making for muddy, slippery, or otherwise dangerous situations. Certain equipment may be needed for certain types of terrain.
Know the weather
The White Mountains National Park is known for its unpredictable weather. Make sure you check the weather frequently leading up to your hike. It is also suggested to check a couple of different sites. If you're climbing a particular mountain, check out www.mountain-forecast.com.
Know your trail and surrounding area
Prepare yourself with knowledge of the area. Where will you park? Is there a fee for parking? How long is your trail? Are there other trails intersecting it? Knowledge is key. The more you have, the better off you'll be. Check sites like www.AllTrails.com and bring a trail map in case you lose service or battery power.
Other hiking tips:
• Always stay on the trail.
• Tell others where you're going, and when you anticipate returning.
• Bring food and water.
• Bring basic survival/ first aid kits, trail map, and compass.
• Bring bug spray (depending on the season).
Resources
Are you still a little unsure of where to hike? Need more information? Would you rather hear it from a person? There is some great information out there, including White Mountain Visitor Center.
You'll find historical information and park information there. Staff is also available to answer questions about hikes like trail conditions and weather. Staff can also provide other options for activities and programs you may be interested in.
White Mountain Visitor Center:
I-93, Exit 32
200 Kancamagus Highway
North Woodstock, NH
(603) 745-3816
Bottom Line
There are so many exciting adventures in the White Mountains. The scenery is breathtaking. The activities are endless. Hiking is one of many things to do and can help create long-lasting memories from your visit to the whites. Choose a hike that fits your family—from short and flat hikes, to longer, uphill hikes. As long as you give what you're doing, where you're going, and who you're with some thought and care—you're going to have a blast in the mountains. Hike safely and have fun!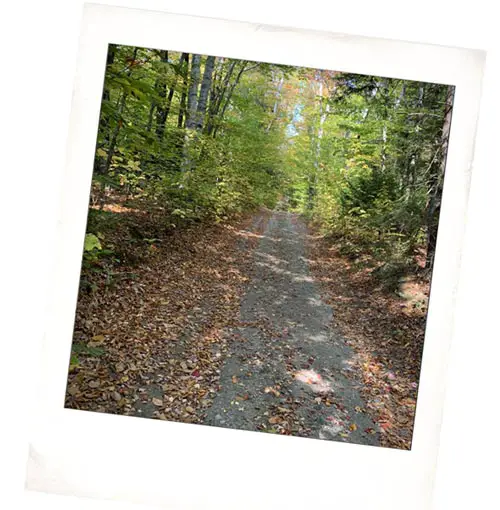 Take a break from the daily grind. Get out and hike in NH!
Pack up the kids and explore the great outdoors on a wonderful family hiking trip in New Hampshire. Spend some quality time with your loved ones on a hiking adventure.
Explore the lakes, rivers, and mountains of New Hampshire. No matter your skill level, find a hike that's right for you and your family to enjoy.
New Hampshire is a treasure trove of natural wonders, and the Chesterfield Gorge Natural Area, located in Chesterfield, is [...]