Ski Mountains in NH
New Hampshire is one of the top ski destinations on the East Coast, with families visiting throughout the winter. Whether it's downhill ski experiences, backcountry skiing, or learning to ski, our mountains are home to experiences for everyone. Here are some family-friendly ski mountains in NH that also offer skiing amenities that cater to kids.
Ski Mountains in Central NH
Ski Mountains in Northern NH
Ski Mountains in Southwestern NH
New Hampshire has some of the best skiing for your family.
Whether you prefer skiing or snowboarding, New Hampshire's ski resorts offer something for everyone. Enjoy the great outdoors, take in panoramic views, meet new friends and most of all enjoy the winter season. Whether it's your first time riding on snow or sliding through the trees, you're definitely going to want to come back for more! Wondering what the conditions are like? Get the latest slope conditions before planning your trip.
A Road Trip to New Hampshire
New Hampshire is calling your name! Whether you're looking for outdoor activities, beautiful views, or
just
to get away. What's great about New Hampshire? It's one of the most beautiful places on earth! Can you believe it's
just
a couple of hours drive away from Boston, New York, Hartford, and Montreal?
No matter what family fun you're looking for. We've got you covered. Find inspiration today for your next New Hampshire family vacation.
A few hours drive for a LOT of family fun.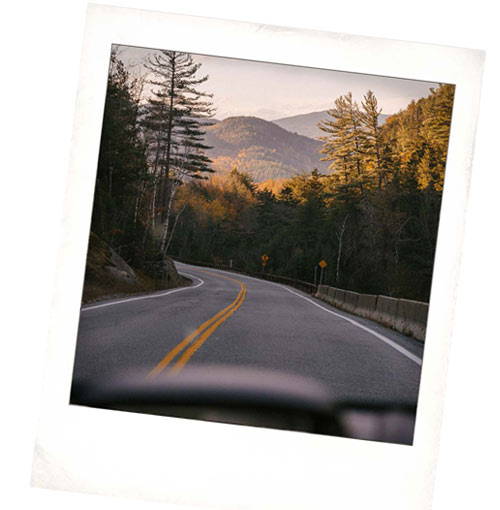 Learn about other family activities in New Hampshire
New Hampshire is a treasure trove of natural wonders, and the Chesterfield Gorge Natural Area, located in Chesterfield, is [...]
Nestled amidst the breathtaking landscapes of the Monadnock region, the Marion Davis Trail on Pack Monadnock offers an unforgettable [...]
New Hampshire is a hiker's paradise. With over 4,000 miles of hiking trails traversing the entire state, you can [...]