Find your NH Vacation Ideas
Learn about visiting New Hampshire
Article Quick Links:  Monadnock Trails | Jaffrey Lakes | Campgrounds The allure of camping lies [...]
Skiing with the family is a favorite past-time for many. There's nothing quite like loading up the car with all your gear and taking off for a day or weekend of snowy fun. New Hampshire offers some of the best skiing for families in the country. With a variety of small and mid-sized mountains, there are plenty of family-friendly resorts to choose from.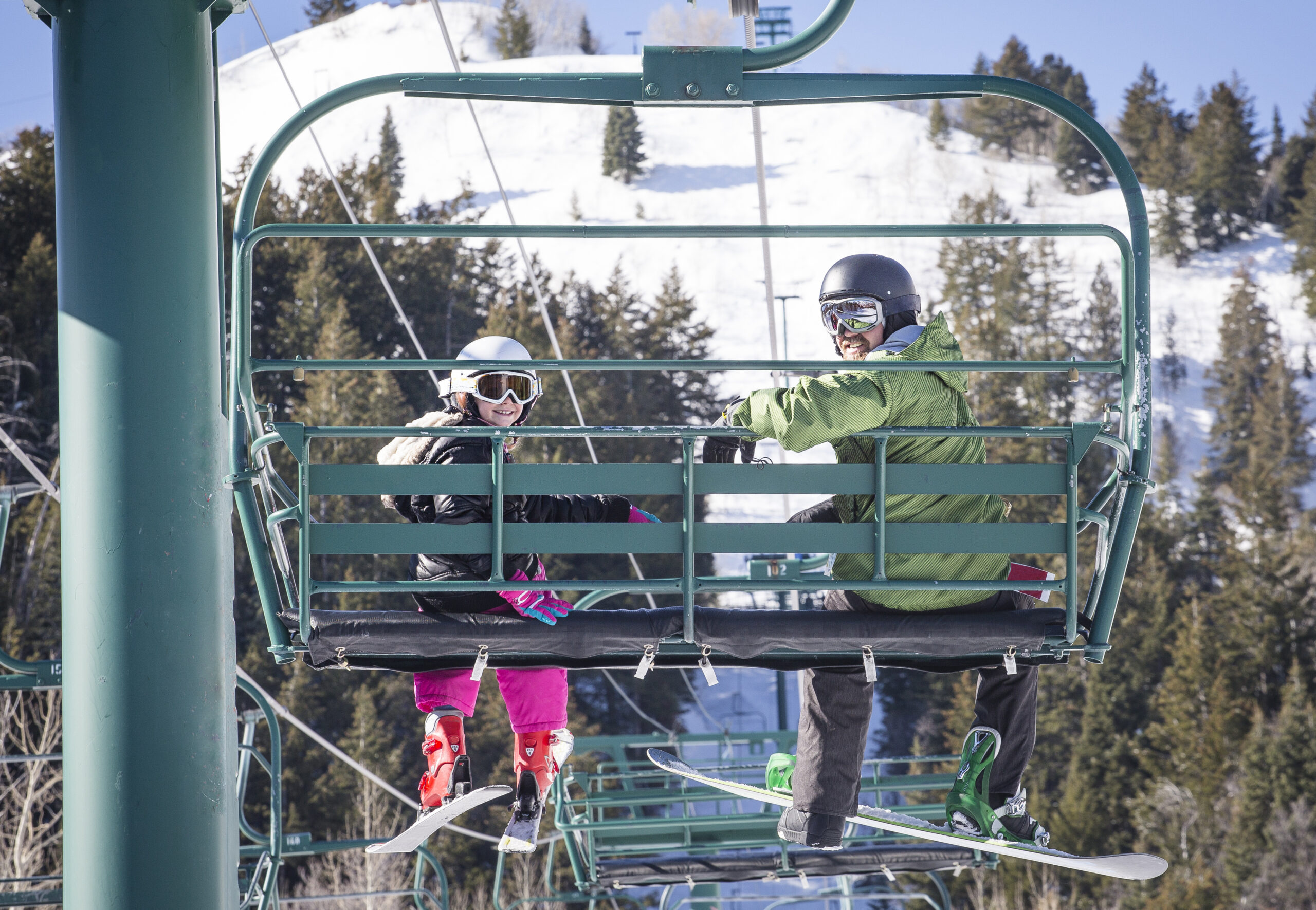 Tips for Skiing with Children
Whether you're hitting the slopes with children for the first time or the fiftieth time, knowing how to make the trip easier is essential. Here are some things to do when you're skiing with kids:
Bring Snacks. If you're staying for more than a half day, bring food for lunch too.

 

Younger children need to take breaks more often to warm up, use the bathroom, and drink hot cocoa!

 

Sign your children up for

ski lessons

to ensure they stay safe on the mountain and learn how to ski the correct way.

 

Play games on the chairlift and try out new trails to keep your kids entertained all day long.

 

If you're visiting a new mountain with your kids, make sure you plan ahead by looking at the ski area's map, finding parking information, and locating the base lodge.
Children might get colder quicker than you do. That's why it's essential to pack extra layers if you're skiing with the whole family.

 
The 7 Best Family Ski Resorts in New Hampshire
We did some in-depth research to develop this list of the best family ski resorts in all of New Hampshire. To make the list, we looked at the number of trails for intermediate and beginner skiers, family amenities, and other available activities. 
Dartmouth Skiway is a small mountain with big family-friendly energy. This fun mountain has 30 trails and over 100 acres of skiing. It's got a nice variety of trails, too, so there's something for the entire family! Dartmouth Skiway also has excellent weekly lesson programs for kids and adults. 
Trails: 75% of Dartmouth's trails are rated as either beginner (25%) or intermediate (50%). 
Other Activities: The best thing about the Dartmouth Skiway is its familial atmosphere and small community. The Skiway proudly boasts its "laid-back attitude, affordable pricing, and longstanding legacy means you get a classic, unpretentious New England skiing experience."
Perfect for Families: Enroll you and your children in a weekly lesson program. Kids' programs are held with the same group of children and instructors. That way, your children can learn to ski and make friends at the same time! 
Cranmore Mountain is a four-season resort perfect for the entire facing. It's known for its great ski school, sunny slopes, and fun atmosphere. Cranmore has 56 trails and glades with a variety of terrain for all ability levels. They even offer some classic New England trails and steeps. Cranmore also has activities for non-skiers, with New Hampshire's #1 Snow Tubing Park, a year-round Mountain Adventure Park, and many seasonal events. 
Trails: Out of Cranmore's 56 trails, 16 are beginner, 25 are intermediate, and 15 are advanced.  
Other Activities: Cranmore Mountain Resort has activities for your family year-round. With a top-notch tubing park, a four-season mountain adventure park, and several seasonal events and parties, there's something for the whole family.  
Perfect for Families: Cranmore offers a high-rated ski school where people of all ages can sign up for ski lessons. 
Cannon Mountain is located in Franconia Notch State Park and is run by the State of New Hampshire. It offers stunning panoramic views and a variety of different trails for all levels. Cannon has diverse runs and offers lots of amenities perfect for a family. 
Trails: Cannon has a large variety of trails, offering more fun for everyone. Out of their 73 trails, 21% are beginner, 47% are intermediate, and 32% are advanced.
Other Activities: Cannon Mountain partners with several hotels and inns in the area to provide affordable places to stay close to the slopes. 
Perfect for Families: Cannon Mountain has an onsite child care center in the Brookside Learning Center. Any child over six months of age is welcome in the center for a full or half-day. Cannon also has dedicated beginner areas, three freestyle parks, and plenty of gentle slopes perfect for beginner skiers.
The King Pine Ski Area is part of the larger Purity Spring Resort in East Madison. The mountain is perfect for entertaining families and children all year long, making it easily worth the long drive. 
Trails: While it doesn't boast a ton of trails, King Pine's 17 runs are diverse. 44% are beginner, 31% intermediate, and 25% advanced.
Other Activities: King Pine stands out as a top choice for families because of its variety of activities. If your family aren't big skiers, this is the resort for you. King Pine also offers lift-serviced snow tubing, cross-country skiing, snowshoeing, and ice skating.
Perfect for Families: First-time skiers and families love King Pine's friendly, knowledgeable ski school staff and easy, gentle learning terrain.
Mount Sunapee is a family-friendly ski resort located less than two hours from Boston, making it a great option for families looking to get away for the weekend. It's also got plenty of trails, with enough diversity to satisfy every skill level. Round it off with a stellar ski school, well-planned ski trails, and 
Trails: Mount Sunapee has 66 total runs. 26% are beginner, 48% are intermediate, and 26% are advanced.
Other Activities: Mount Sunapee is located in a small town of the same name. In town, you can find classic cabin-like pubs to have dinner in and stay at one of the many local inns and lodges. 
Perfect for Families: The best feature for families at Mount Sunapee is its beginner area. The beginner area is separate from the main mountain, which creates a relaxed, pressure-free space where families and kids can learn to ski together. 
Pat's Peak isn't the biggest mountain around, but it's on the list for a reason. Pat's offers tremendous family-friendly energy not far from Boston. It's family-owned and managed, meaning they understand how to cater to families. Pat's Peak also has a variety of trails for every level of skier. 
Trails: There are a lot of trails for both beginner and intermediate skiers at Pat's Peak. Out of the 28 runs available, 14 are rated beginner, six are intermediate, three are advanced, and five are rated expert.
Other Activities: Take a break from skiing by going tubing or snowshoeing with your family at Pat's Peak. They also have several ski and stay packages with local hotels, motels, and inns. 
Perfect for Families: Pat's Peak has childcare options for kids up to six years old. They also offer well-organized skiing lessons and three beginner areas for kids. Children under five years old can also ski free when accompanied by an adult in the beginner areas. 
Bretton Woods is New Hampshire's largest ski area, with three mountains and 464 acres of space. It boasts 63 trails and 35 glades, with plenty of beginner and intermediate trails. Located in New Hampshire's famous White Mountains, Bretton Woods is a popular destination for many families and has won several awards. 
Trails: Bretton has a wide variety of trail levels, with 23% rated beginner, 28% intermediate, and 49% advanced. The majority of the advanced trails are through their wooded glades, which gives the mountain its name. 
Other Activities: There are plenty of other activities besides skiing at Bretton Woods. Apart from a ski and snow play area for the kids, there's also a Kids Snowmobile Park at the mountain's base. You'll also find a tubing hill, carriage and sleigh rides, and kids-only parties.
Perfect for Families: Your kids will love the candy store located at the top of the Zephyr High-Speed Quad. Bretton Woods also has childcare for children up to five years old and a ski and snow play area for kids who aren't ready for ski lessons yet. All kids four and under ski for free with a paying adult.
Get Ready to Take the Trip
Have you found the perfect New Hampshire ski resort for your family? If you have, it's time to start planning the trip! At New Hampshire Vacation Ideas, we aim to help families have the best New Hampshire vacation they can. Check out our website to keep planning your perfect New England vacation.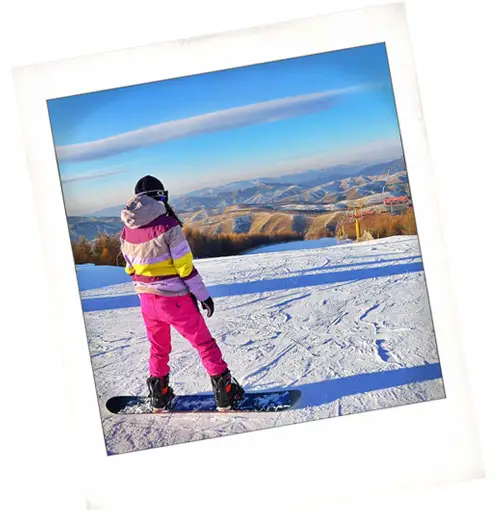 The best of New Hampshire in one place: skiing, snowboarding, hot chocolate.
If you've ever skied in New Hampshire, you know how wonderful it is. If you haven't…well, let's
just
say that it's one of the best places on earth to ski. And New Hampshire offers world-class skiing on some of the finest ski areas in the East. There are great ski resorts with various
family-friendly
trails, lodges, and overnight accommodations. You can't pick a better place for your next ski vacation!
There's nothing like a camping trip to remind you that there are some things in life that just [...]