Find your NH Vacation Ideas
Learn about visiting New Hampshire
Find your NH Vacation Ideas Some of our recommend hiking trails in Keene, NH [...]
When NH Vacation Ideas was started the first thing that came to mind was families. There is nothing better than a family vacation. Getting away from the daily grind. Spending time with the ones that you love and mean the most to you. For many, it means getting to the outdoors. Experiencing nature at its best. There are so many beautiful places in the United States. That is true of New Hampshire. It's a small but beautiful state in the heart of New England. If you enjoy the outdoor lifestyle New Hampshire has it all. Growing up in New Hampshire and raising a family here has been a wonderful experience.
Throughout our travels around New Hampshire over the years as a family, we have experienced many of the outdoor activities that New Hampshire has to offer. We decided to build a website, with curated content that highlights in one location some of the best places to see and visit on your next trip to New Hampshire. Even though New Hampshire is a small state, there is still an incredible amount of things to do. The focus of NH Vacation Ideas is simple. Outdoor activities in New Hampshire for all family members and to highlight locally owned businesses that help support the communities that surround these outdoor attractions.
One our website you may find places that are well known around New England or even the country. Places like Mount Monadnock or Lake Winnipesaukee. But you'll also find secret places in New Hampshire. Places off the beaten path. Locations that you may have not heard of but the locals, they know it's a treasure. These are the experiences that are remembered and the main reason why we selectively curate places.
Types of Things to do in NH
New Hampshire has a wide range when it comes to things to do outdoors. Many may think of the mountains. The state is well known for its White Mountain Range. Mount Washington is another well-known and hiked mountain in New Hampshire. You may not know that Mount Monadnock in the southwestern region of the state is one of the most climbed mountains in the world. Hiking has always been a huge draw to the state. Of course, where there are mountains there is skiing. New Hampshire is known for some of the best skiing for families anywhere in the country. Many of the ski mountains in New Hampshire are within a few hours' drive making them an easy day or weekend trip.
When there are mountains, you also have valleys and these valleys are where you find some of the best water activities. New Hampshire is well known for its many lakes and rivers that feed these lakes. Most weekends you'll find these lakes brimming with people out fishing, water skiing, or tubing. Enjoying life on the water. There is a wealth of hiking trails that surround these bodies of water. Paths that lead you to waterfalls and gorges where you can easily spend the day exploring. If you like to get out and ride there are miles and miles of rail trails that are now used for biking and hiking as well.
Though New Hampshire only has an 18 mile coast line, it does have some beautiful beaches and coastal activities that your family can enjoy.
NH Vacation Ideas to Enjoy the Outdoors
The best way to get outdoors is to stay outdoors. Nothing beats a good camping trip. No matter what region of the state you travel to you'll find some top-notch campgrounds and NH State parks. Whether you're bringing your RV, trailer, or a simple tent, you'll find this to be true. Campgrounds in the state provide all the amenities that you will need for a great stay. But not so many that it takes away from the outdoor experience. Camping is not the only way to stay though. Cabin rentals are available in many campgrounds or other locations. What a way to spend a week or even a weekend in a rustic cabin. What better way could there be to reconnect with the family?
Maybe rustic isn't your cup of tea. No problem. There are hundreds of short-term rentals found all over the state. Beautiful homes close to the mountains, the beach, or maybe right on your favorite lake. You can still enjoy the great outdoors just with a little more comfort after a long day of hiking.
Enjoy All the Different by Seasons
New Hampshire enjoys all four seasons. The change of seasons breathes life into the state and in addition, it changes your visiting experience. Let's start with spring, sometimes called mud season by the residents. New Hampshire's diversity in trees and plants blossoms to life again. The display of color and the activity of wildlife can make for some incredible hikes through the woods or along the waterways. At times spring can be very muddy as mentioned so that needs to be taken into consideration as you venture out into the wild.
As summer takes hold the lakes, rivers, and beaches become the draw. New Hampshire can be very hot and humid from the end of May through early September. So for many, the place to be is on the water. Hiking in higher elevations, in the early morning or evening, are ways many get out to enjoy the woods but avoid the heat. Where there is heat, there are bugs. So being aware that ticks, black flies, and mosquitoes can really be a problem at times. Evenings on the lake can be some of the best fishing you'll ever find.
Fall brings out some of the best colors you will ever see. Again the diversity in the trees found in New Hampshire paints the most picturesque landscape. As the leaves begin to drop and the daily temperatures too it makes for some of the best times to be out in the woods. The bugs are gone. The pollen that some might have trouble with is gone as well. Hitting the trails or even getting in a few last days on the water is nothing short of spectacular.
As fall fades, winter arrives. Winter brings a whole new opportunity to get out and explore. Rail trails become a vast network of snowmobile trails that crisscross the state. Though the lakes may freeze, the fishing never stops. Any given weekend you may see dozens of people ice fishing on many of the lakes. When one is not using the lake for fishing, they're using it for a game of pond hockey. Of course, there is always alpine skiing on one of the 18 resorts found around the state. If downhill is too much there are plenty of Cross Country ski locations.
No matter what the season, there is so much to do outdoors for all in the family in New Hampshire.
New Hampshire is Very Accessible for so Many
One of the great things about New Hampshire is how accessible it is for millions of families on the east coast. If you live in Boston or other parts of eastern Massachusetts or Rhode Island you have a direct route up Interstate 93. In under 2 hours, you could be hitting the slopes or hitting the water. From Connecticut, New York City or points south a 3 to 4-hour drive makes New Hampshire readily accessible for a weekend getaway. If you live in Montreal or other points north, you can get to New Hampshire in 4 to 5 hours down Interstate 89 or Interstate 91.
As we have seen when it comes to vacation ideas, New Hampshire has a lot of great ones. No matter how many family trips. No matter the age range, there is something for everyone. So the next time you're considering a week away, or even a weekend getaway. Think New Hampshire.
A Road Trip to New Hampshire
New Hampshire is calling your name! Whether you're looking for outdoor activities, beautiful views, or
just
to get away. What's great about New Hampshire? It's one of the most beautiful places on earth! Can you believe it's
just
a couple of hours drive away from Boston, New York, Hartford, and Montreal?
No matter what family fun you're looking for. We've got you covered. Find inspiration today for your next New Hampshire family vacation.
A few hours drive for a LOT of family fun.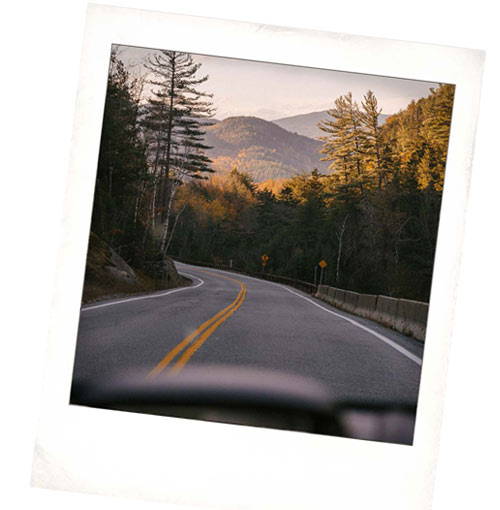 Is your child using the right size alpine ski? Ski sizes for kids can impact their safety, confidence, and [...]