New Hampshire is a hiker's paradise. With over 4,000 miles of hiking trails traversing the entire state, you can hike anywhere in New Hampshire. Southern New Hampshire offers some of the best hiking in the state. While you won't summit the highest peaks, gorgeous views are abounding. Southern New Hampshire has hikes for everyone, whether you're looking to climb a mountain, take in a scenic lake, enjoy cascading waterfalls, or walk by the sea.
Tips for Hiking in Southern New Hampshire
Southern New Hampshire is a popular destination for hikers across the northeast – and the rest of the country! When heading out to the trailhead, remember these helpful hints to stay prepared and safe.
Start early. As we said, Southern New Hampshire is a popular hiking destination for all sorts of people. Many trails get crowded early on, especially on weekends and holidays. Try arriving at the trailhead as early as you can. We recommend arriving around sunrise, especially if there's limited parking.
Reserve your spot. Certain hikes in Southern New Hampshire require hikers to make reservations before going. You should check to see if the hike you're going on requires a reservation. Hikes in Southern New Hampshire that need a reservation include Mount Monadnock, Miller State Park, and Odiorne State Park.
Pack the necessities. Even though the mountains aren't the tallest in New Hampshire, its hikes can be seriously rugged. Some are also long and strenuous. No matter where you're going, nature can be harsh. Make sure to bring the necessities with you. Remember – it's better to be safe than sorry.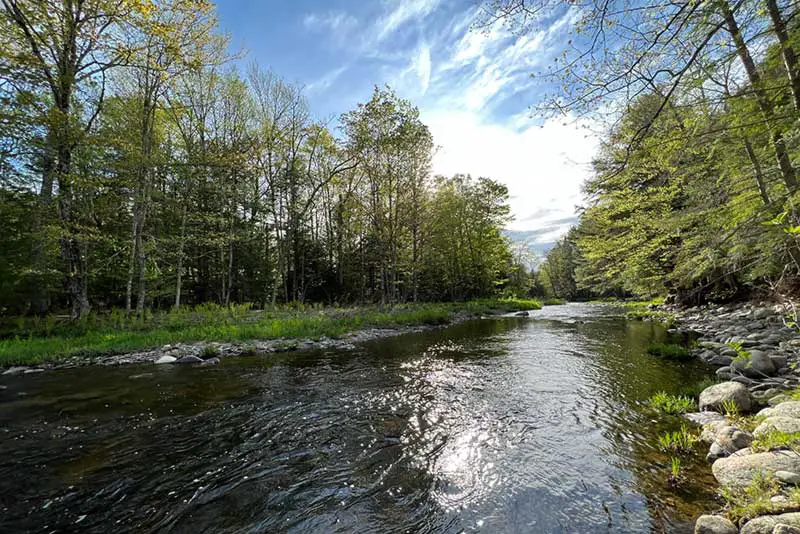 There is a variety of hiking in Southern New Hampshire
If you're looking for a great hiking spot in Southern New Hampshire, you've come to the right place! These are some of the best hikes in New Hampshire based on the type of hike you're looking for.
Mountain Hikes in Southern New Hampshire
Even though Southern New Hampshire doesn't offer the most rugged mountain hikes, it does offer the most popular ones! You'll find a mountain that suits you no matter your skill level.
Mount Monadnock
Considered a National Natural Landmark, Mount Monadnock is one of the most-climbed mountains in the world – and the most-climbed in the United States. It's an excellent option for beginners looking for gorgeous mountain views. You'll need to get to the trailhead early for this one, and make sure you have a reservation!
Crotched Mountain
While it's known for awesome skiing and snowboarding in the winter, Crotched Mountain is a year-round destination. The trail to the top is filled with beautiful scenery, and your prize for reaching the summit is stunning views. On a clear day, you can even see Boston!
Mount Kearsarge
Winslow State Park and Rollins State Park border Mount Kearsarge on its north and south sides. Your hike will be even more leisurely if you drive up part of the mountain from the south! No matter what you do, the beautiful 360 views at Mount Kearsarge are worth the effort. The fire tower at the top provides an even better vantage point. On a clear day, you can even see Mount Washington.
Mount Cardigan
Mount Cardigan's bald granite summit makes for spectacular 360 views. Hiking up the mountain is even better. It's a quick and relatively easy ascent, making it perfect for beginners.
Rail Trails in Southern New Hampshire
A rail trail is exactly what it sounds like. It's a paved trail that runs where a railroad used to be. Rail trails are typically constructed once the railroad track has been removed. However, some rail trails still run alongside active railroad lines.
Derry Rail Trail
The Derry Rail Trail hooks up with the Windham Rail Trail and Salem Bike-Ped Corridor to form a nine-mile paved trail that's the longest in New Hampshire. Hikers, bikers, and walkers alike will pass natural sceneries, historic landmarks, and charming downtowns as they traverse this trail. The Derry Rail Trail is part of the Granite State Rail Trail project, which aims to create a 125-mile trail spanning New Hampshire.
Cheshire Rail Trail
If you're looking for a great family hike, the Cheshire Rail Trail is a great option. It connects to the Ashuelot Rail Trail and spans about 42 miles from end to end. It's a mix of paved and dirt paths that traverse remote woodlands and picturesque towns like Keene. It also crosses the Ashuelot River by means of a beautiful arched bridge.
If you're feeling more adventurous, both the southern and northern ends of the Cheshire Rail Trail system are dirt paths.
Monadnock Rail Trail
The Monadnock Recreational Rail Trail begins at the New Hampshire-Massachusetts border and spans a total of seven miles. Hiking on this trail will carry you past many beautiful ponds and wetlands.
Nature Trails in Southern New Hampshire
Not interested in climbing mountains or walking on paved paths? Southern New Hampshire also boasts an extensive system of nature trails for hikers to explore. Check them out!
Bald Knob Cutoff Trail
It's no mountain, but the bald knob trail provides the challenging nature of a mountain trek, plus great views. This open rock trail leads hikers past unobstructed views of the scenic Lake Winnipesaukee. It also connects to several others in the region, making it a great starting point for exploration.
High Blue and Faulkner Loop Trails
These linked trails will take you past various flora and fauna, interesting natural communities, and great views. Continue following the connected High Blue and Faulkner Loop Trails for vistas of the Connecticut River valley and southern Vermont. You'll even pass through a lowland spruce-fir forest.
Betty Mack Trail and Overlook Trail Loop
Another pair of connected trails, the Betty Mack and Overlook Trail loops are located in the Musquash Conservation Area. They're great for seeing wildlife in its natural habitat. These trails offer an easy and pleasant hike for anyone looking to enjoy the outdoors.
Packing for a Hike in Southern New Hampshire
No matter where you are in New Hampshire, conditions can change quickly when you're on a hike. That's why it's best to come prepared. Make sure to check the weather forecast ahead of your hike, and always bring more than you think you need.
When you're hiking in Southern New Hampshire, the items you bring differ depending on the season. Here are the basic necessities you'll need for every hike:
Hiking boots
Extra socks
Map or navigation device
Extra layers of clothing
Water and food
Extra water and food
Sunblock
Flashlight or headlamp
Matches or fire starter
First aid kit
Pocket knife or multi-tool
Insect repellent
Extra batteries
Sunglasses
Important medication
Though it may be tempting to leave some of these items at home to lighten your load, you'll be thankful you packed everything you need should an emergency occur. Also, remember to pack additional necessary items based on the season and length of your hike.
Explore Hiking in New Hampshire
Looking to go beyond the southern half of our state in search of even more adventure? You're in luck! New Hampshire is all about the outdoor experience. Not only does it boast 4,000+ miles of hiking trails, but it also has tons of campgrounds and opportunities to enjoy the outdoors year-round.
Need help planning your trip to Southern New Hampshire – or even the rest of the state? At New Hampshire Vacation Ideas, we help people and their families have the best New Hampshire vacations they can. Check out our website for more ideas on planning the perfect New England outdoor adventure trip.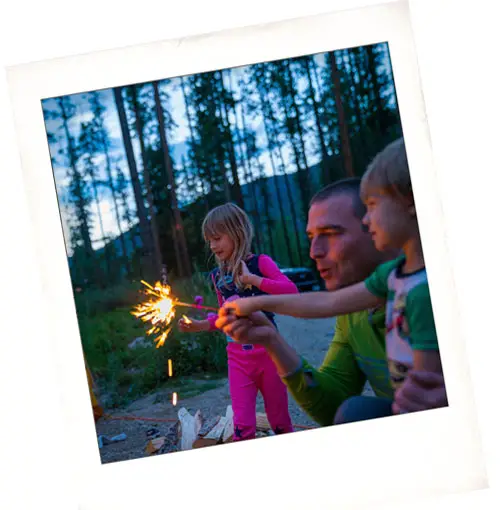 Let's Go Camping! Families Love Camping Trips In NH.
New Hampshire is a unique and beautiful state. There are many natural wonders and recreational opportunities. The family camper will enjoy the state's natural beauty. From hiking to fishing, skiing to bike trails, and much more. New Hampshire offers many opportunities for families to spend time together in nature.
A vacation to New Hampshire is a great way for families to get away from it all. There are fun activities for every member of the family.
New Hampshire offers a vast amount of ski trails and many mountains to choose from, making it an [...]